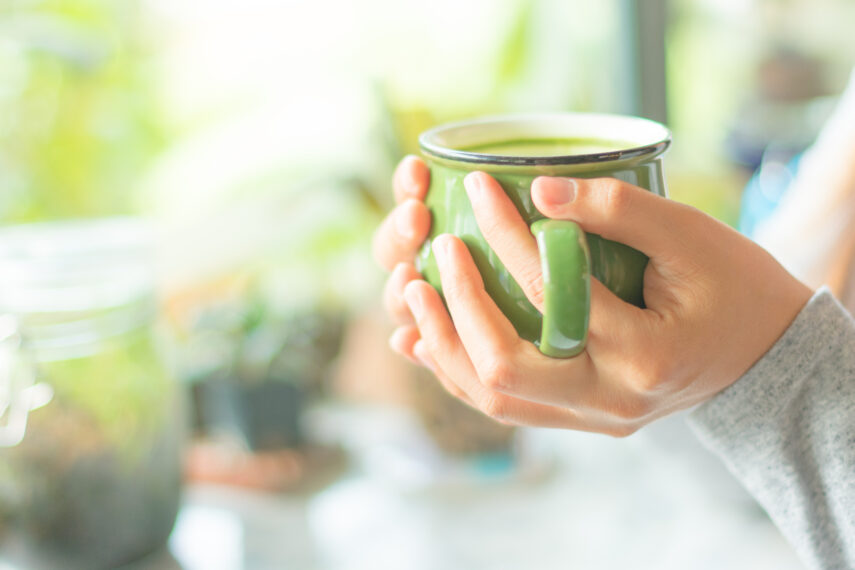 The days are getting cooler and the nights are getting longer. I don't know about you but I am loving it!
Fall is my favorite season and with that comes tea – lots and lots of tea!
A fun twist of the basic cup of tea is a tea latte – yum!!
Bonus points for making it at home and saving your money!
All you need is a few simple things – your favourite milk of choice ( i love using vanilla oat but feel free to use almond, cashew, or cow milk for yours) and your favourite tea bag.
Over medium heat warm your milk in sauce pan until steaming but not boiling. Using a whisk, stir your milk until frothy.
Place your tea bag of choice into your favourite mug and pour your hot milk over the tea bag. Let steep as directed and sweeten as needed.
Enjoy!
Some of my favourite combinations are:
Earl grey tea + vanilla oat milk (think london fog) – also great sweetened with vanilla stevia drops
Chai tea + almond milk – a dash of cinnamon on the top is devine!
Matcha + almond milk – great with honey or 1 teaspoon of pure maple syrup